FLUXO STUDIO OF JOURNALISM
Fluxo is a physical space, and a project under construction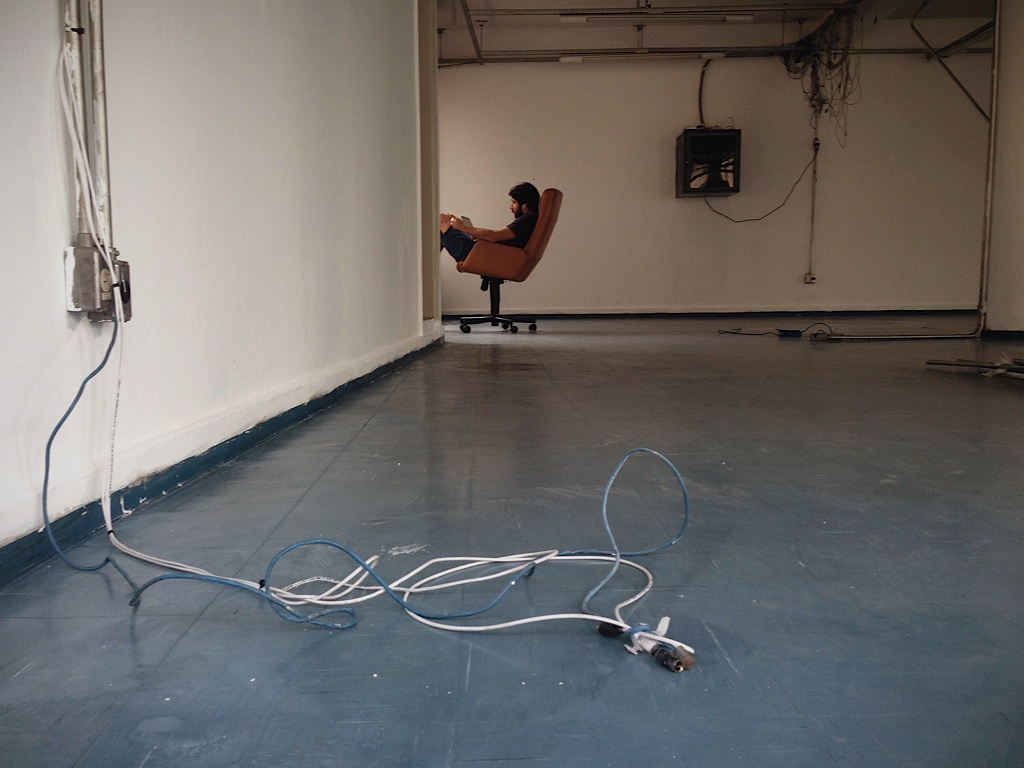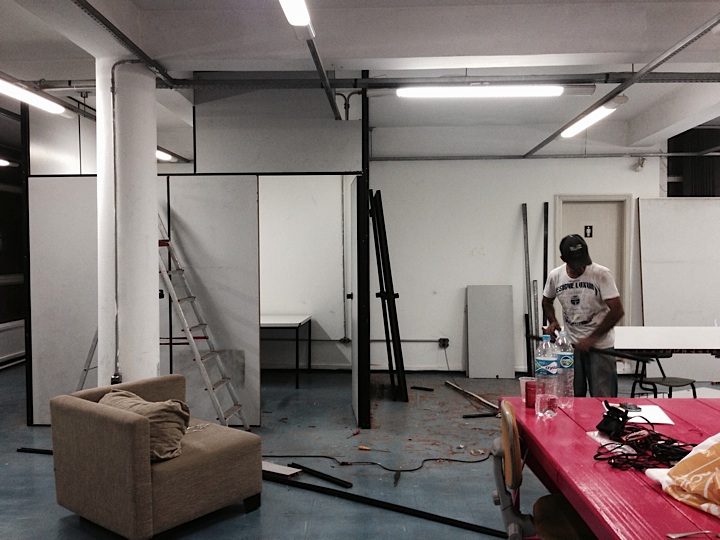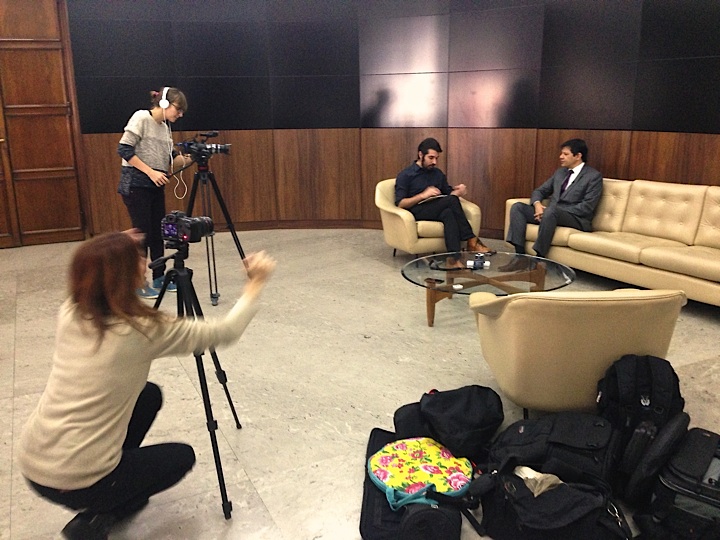 Fluxo is a newsroom, a live-streaming studio, a space for meetings and gatherings in the centre of São Paulo. It's where reporters, photographers, film-makers, editors and artists are coming together to explore new journalistic possibilities, both in terms of content and in the relationship between communicators and public.
At Fluxo, we produce live-streamed and pre-recorded video content, as well as articles and posts, podcasts and printed publications. At our downtown studio, we run courses, events, meetings and debates and, occasionally, parties.
Fluxo is a test bed for new economic models in information production, dispensing with commercial advertising and seeking financial independence via a direct relationship with its audience instead.
Working together with other initiatives and organizations to create interdependent media networks, Fluxo's team and studio are open to good ideas and proposals for projects created in partnership with like-minded groups.
AN ACTIVE AUDIENCE
We live in an increasingly diverse but chronically under-funded media landscape – that's one of the reasons behind Fluxo's interest in making journalism that's closer and more accessible to its public. We don't depend on advertisers or on 'consumers' of information, but on an audience willing to establish an intelligent, interactive relationship with the news, with its context, and with its producers. An audience that understands its role in the construction of a new media environment, and that's capable of disseminating, correcting and enabling our production; of helping us to reflect, providing a critique and aiding in its construction, as well as proposing subjects for our attention, and ways of financing them.
There are various different ways to get involved:

HELP KEEP US GOING – as a supporter or member, through contributions towards the upkeep and expansion of the project.
CONTRIBUTE – as a collaborator or content producer. Fluxo is open to suggestions for programmes and themes, and to discussions with groups and organizations interested in using our studio and our structure to create reports, programmes and projects.
JOIN IN – as a participant in our courses, events and parties. We're planning an agenda of frequent meetings and gatherings at our studio, and in the Farol building in which we are located. Supporters and members of Fluxo get discounts and in some cases, can take part for free.
SPREAD THE WORD – as diffusers, commentators and critics of our content, helping us to amplify our reach and relevance. Our goals will never be based on numbers of clicks, but measured and adjusted via the engagement and participation of our public.
THE EDITORIAL LINE
A new news agenda. We don't seek to divide the world into traditional sections such as Politics, Arts, and International. We're more interested in discovering relations between fields of activity and interest, than in their differences.
Doing journalism is a political act. For us, the idea that activism doesn't compromise our professionalism is a given. On the contrary: it complements and justifies it. Our desire to register reality is equal to our desire to transform it.
We're interested in causes and actions. We don't hesitate when it comes to defending ideas and ideals: social justice, ecological perspectives, secularism, respect and a love of human diversity are non-negotiable values and indeed, the values that drive us. We won't hesitate to take sides, provoke fights or acquire enemies in order to defend them.
Fluxo is a process, not a final format. We're looking for alternative ways to investigate reality, and in being transparent with readers regarding our dilemmas and decisions. Each subject suggests different ways in which it might be approached – a debate transmitted via live streaming; an in-depth report; an opinion piece; a radio programme; a photo story.
Don't believe everything you read in the media: journalism is alive and well. We don't confuse our role with the industrial, exclusively commercial model of the press that is, there's no doubt about it, in frank decline. Fortunately, new groups and new models of alternative journalism emerge every day. We don't see independent journalism initiatives as rivals for market share, but as possible partners. In the information age, in a hyperconnected, hyperdigitalized and hyperdiverse society, we believe this is one of the frontiers for the creation of a new media.
WHERE WE'RE LOCATED
We're based in the Vale do Anhangabaú, a valley that runs through downtown São Paulo. It's where we hold most of our events, and it's where the majority of our material is transmitted from.
Our studio is located on the third floor of Farol, a four-storey building we share with the Instituto da Choque Cultural – an educational project focused on public art and urbanism; Líquen – a workshop, office and collaborative space shared by a group of artists and designers; and Balsa, a beautiful events space spread over two floors, including a stunning terrace with views across Centro.
WHO WE ARE